The Phoenix Hotel is located in the Tenderloin District of San Francisco, a hotbed for the city's emerging artists.  Perhaps the last frontier of SF's ever-expanding gentrification trend, you can still stumble upon unpolished gems in the forms of incredible cooking, unpredictable bar scenes, mom-and-pop stores, great live music and a thriving art community.  This area is also home to Twitter HQ, Grey Area Foundation for the Arts and Asian Art Museum, and is in close proximity to the most recognizable art institutions of the city, such as San Francisco Museum of Modern Art (SFMOMA) and the Yerba Buena Center for the Arts (YBCA).
Each room at the Phoenix Hotel offers visitors a focused viewing experience as they work their way from courtyard to room to suite.  As a host for ArtPadSF, the Phoenix offers an experience like no other, and the opportunity for guests to take a piece of it home.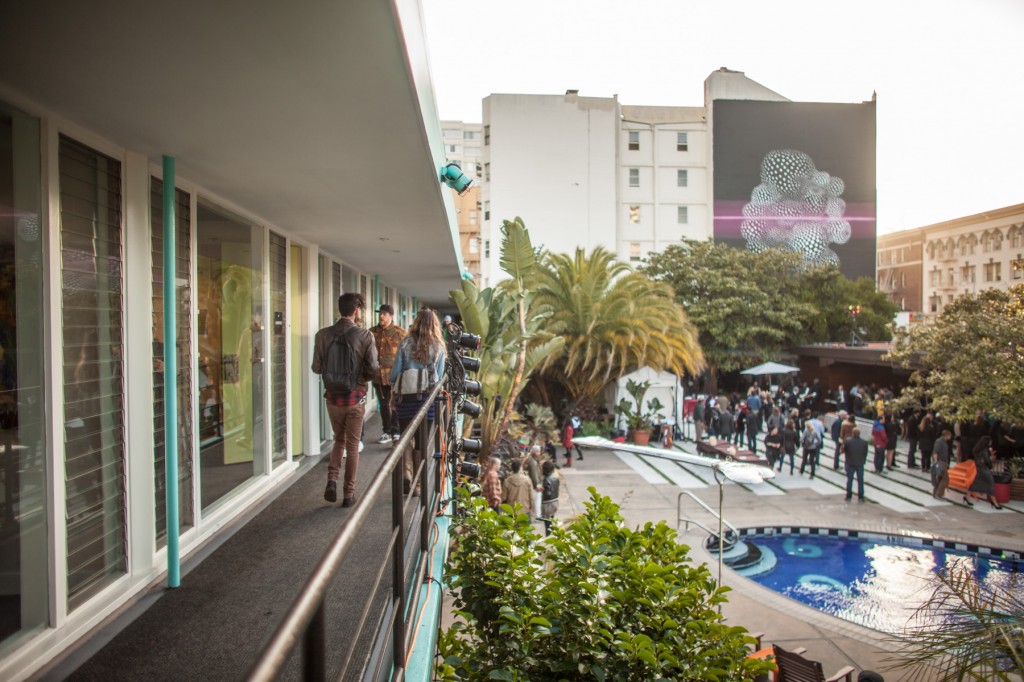 Mural: "Infinite Tapestry" by WallSpace x Mars-1
For more information on WallSpace, please visit their Facebook/Website.